Shop
Our products include banner stands, portable exhibits, modular displays and graphics.
MonitorStand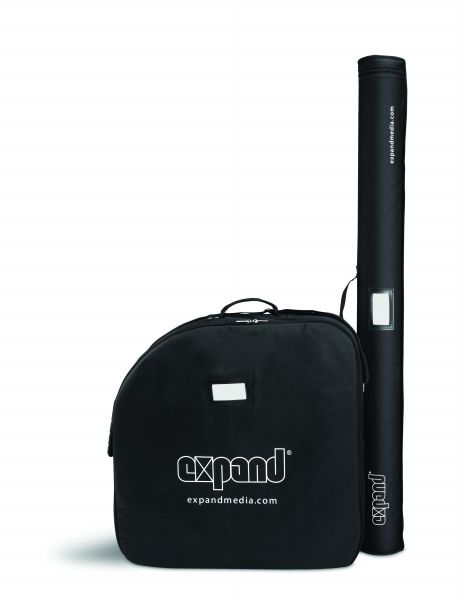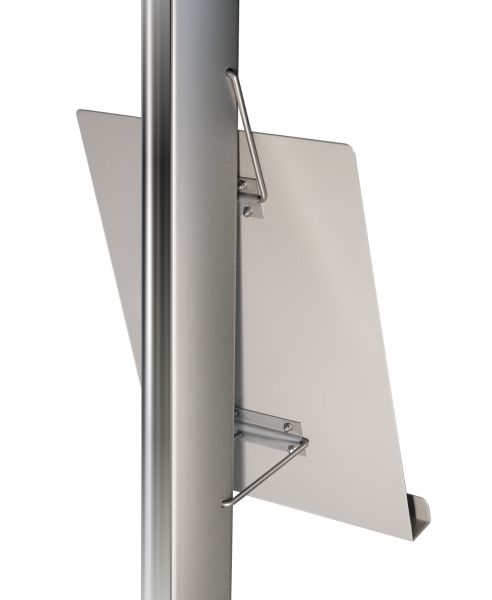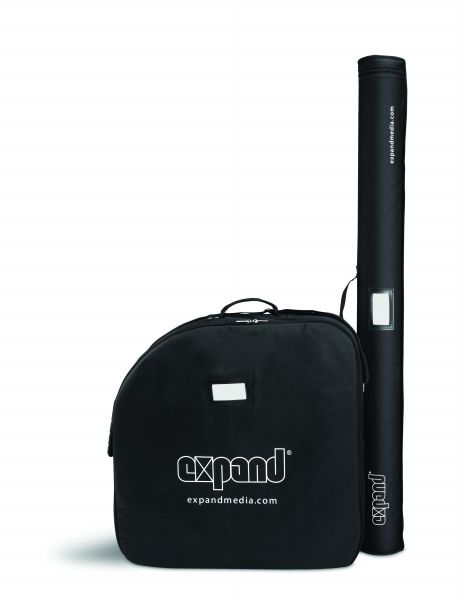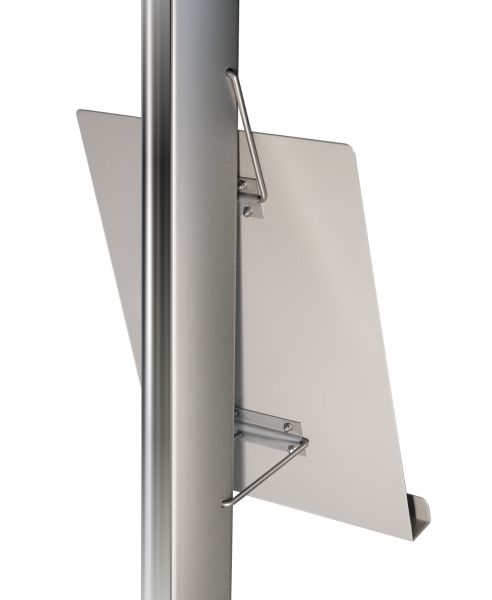 MonitorStand
The MonitorStand allows you to quickly add an LCD to your event display. Easily show a video presentation, slide show or product demonstration which can engage a customer and strengthen your
Include multimedia in your exhibit
Use with the MediaWall or freestanding
Tools needed:
Adjustable wrench and Phillips screwdriver recommended, not included.
Foot size: 3 15/16" high x 23 1/4" diameter Pole size: 48 1/16", 68 7/8" and 76 3/4"
Weight: Pole: 6.2 lbs - 9.25 lbs. and foot, adaptors, fastening device: 28.2 lbs. The pole is made in aluminum and the foot in cast iron with chrome accents. The pole has a channel where you can easily hide the cables for the monitor.
Please note: LCD monitor is not included and this product is not designed for plasma monitors. We recommend LCD monitors with screens that are 32" or smaller and weighing 33 lbs. (15 kg) or less. Please also keep in mind the environment in which this display will be located. Busy or high traffic areas may warrant using a smaller/lighter monitor to help increase stability. If you need a stand that can accommodate a larger monitor please checkout the MonitorStand XL.
VESA Standard for Mounting: The holders on MonitorStand are adapted to the Video Electronics Standards Association (VESA). This VESA standard refers to the distance between the mounting holes on the back of flat screen monitors. The main (dark grey) bracket of the MonitorStand, attaches to the top of the vertical pole and accommodates a 100mm x 100mm mounting pattern. If the monitor can support the 200mm x 200mm standard, the MonitorStand includes an additional (black) bracket that will adapt to the main bracket.
Bag: MonitorStand is delivered in two bags. One bag holds the base and the brackets, while the other holds the vertical pole.
Keyboard shelf: Add an optional shelf for your laptop or computer keyboard. Adjust it vertically to fit your height. The shelf can be rotated 45 degrees, which enables you to both see your audience and the monitor. The shelf can hold a maximum of 22 lbs., when evenly distributed. The shelf is easily attached to the pole with a bracket.
Brochure holder: Complete your MonitorStand with an optional brochure holder for your company brochures or product handouts. The brochure holder is easily attached to the pole.