Shop
Our products include banner stands, portable exhibits, modular displays and graphics.
MonitorStand XL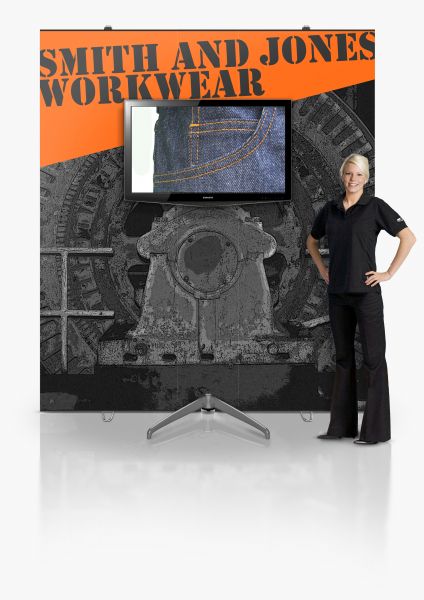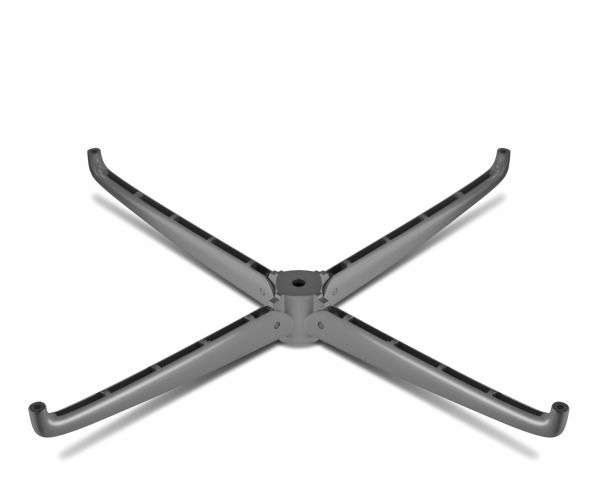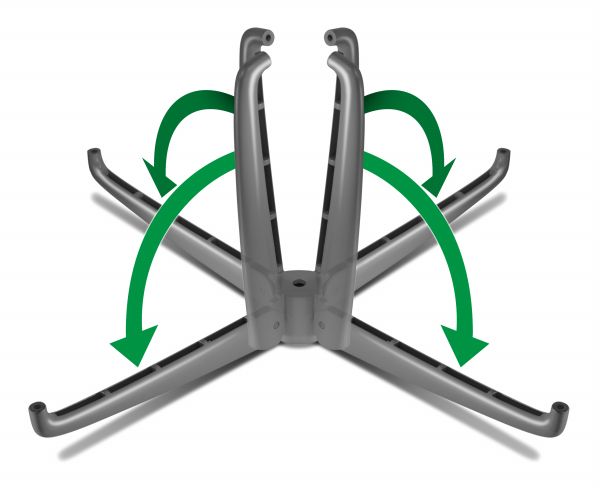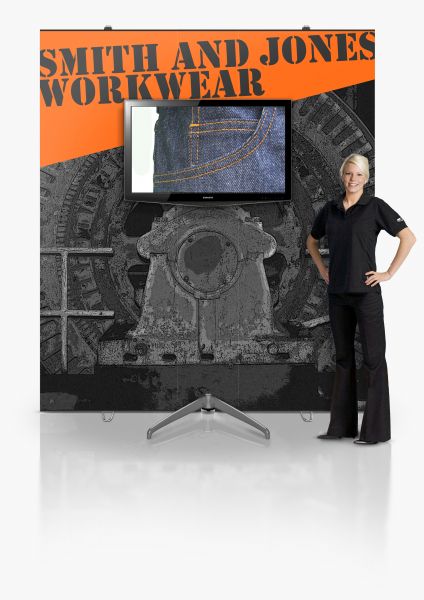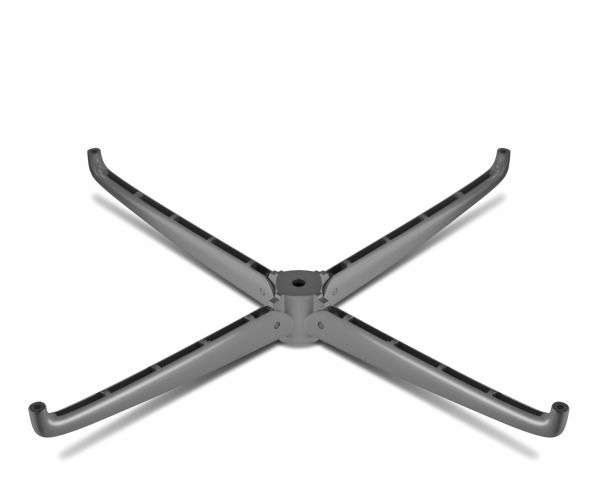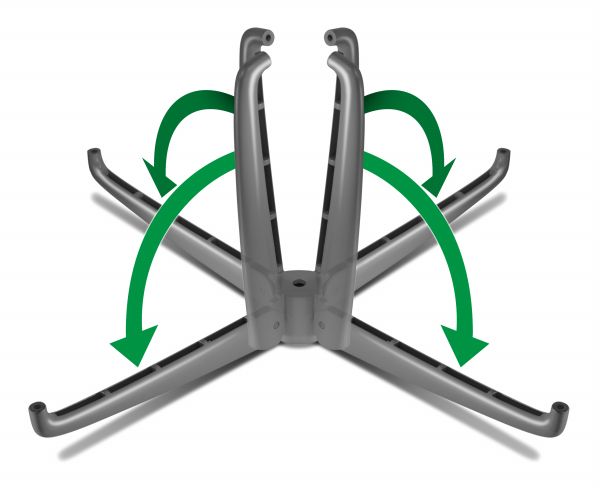 MonitorStand XL
The MonitorStand XL provides an easy way to mount your screen and incorporate a video presentation and/or computer demo into your exhibit. Our stable, portable monitor holder can hold an LCD/LED monitor up to 92.6 lbs. or a screen up to 60" (measured diagonally). Other than attaching the universal VESA brackets to the back of the monitor, no tools are required to set up this stand.
Display larger monitors up to 92.6 lbs. or 60"
Use as a freestanding monitor holder
Integrate it into our pop-up displays
Packs into one simple bag weighing only 38 lbs.
Variable height
Width x Depth: 30 5/16" x 30 5/16" (open)
Monitor Height: 63", 66 15/16", 70 7/8" & 74 13/16"
Heights listed above are for the mounting holes on the vertical pole. Actual monitor height will vary depending on monitor size and mounting location.
Overall Height: 78 3/4"
Weight: 48.2 lbs. (with bag)
The pole and the weighted, folding base are made out of aluminum.
MonitorStand XL can be used in three ways:
Completely integrated with the MediaWall and MediaWall XL

Partially integrated into the displays listed above

Freestanding with monitor
When the product is integrated or partially integrated with the displays listed above, the graphic panel must be cut to fit the foot and/or the monitor.
Please note: an LCD monitor is not included and this product.  We recommend LCD monitors with screens that are 60" or smaller and weighing 92.6 lbs. (42 kg) or less. Please also keep in mind the environment in which this display will be located. Busy or high traffic areas may warrant using a smaller/lighter monitor to help increase stability.
VESA Standard for Mounting: The bracket on MonitorStand XL is adapted to the Video Electronics Standards Association (VESA). This VESA standard refers to the distance between the mounting holes on the back of flat screen monitors. The Expand MonitorStand XL accommodates the 200 x 200 standard up to a 600 x 400 option.
Bag: The MonitorStand XL is delivered in one compact bag with a total weight of 37.7 lbs. (17.1 kg). It has multiple handles and straps providing several different carrying methods.
Bag Measurements:
10" high x 11" deep x 33" long